When life is fun,
learning is easy
Character Guided
It's more fun with a friend!

Kids are guided by their favourite characters on the Kidiyo adventure. Our socially responsible characters will be there to encourage kids when they need help. They will also be there to celebrate their successes! Kids will grow from this interaction. They learn social skills from these role models who make the journey of growing up so much more fun!
Rewarding
Everyone likes to be rewarded...

Kids earn tokens as they play, encouraging them to keep on learning. Tokens are collected in the Kidiyo prize chest. It is satisfying to see your progress and your efforts turned into rewards. This inspires kids to go on yet another adventure and discover more.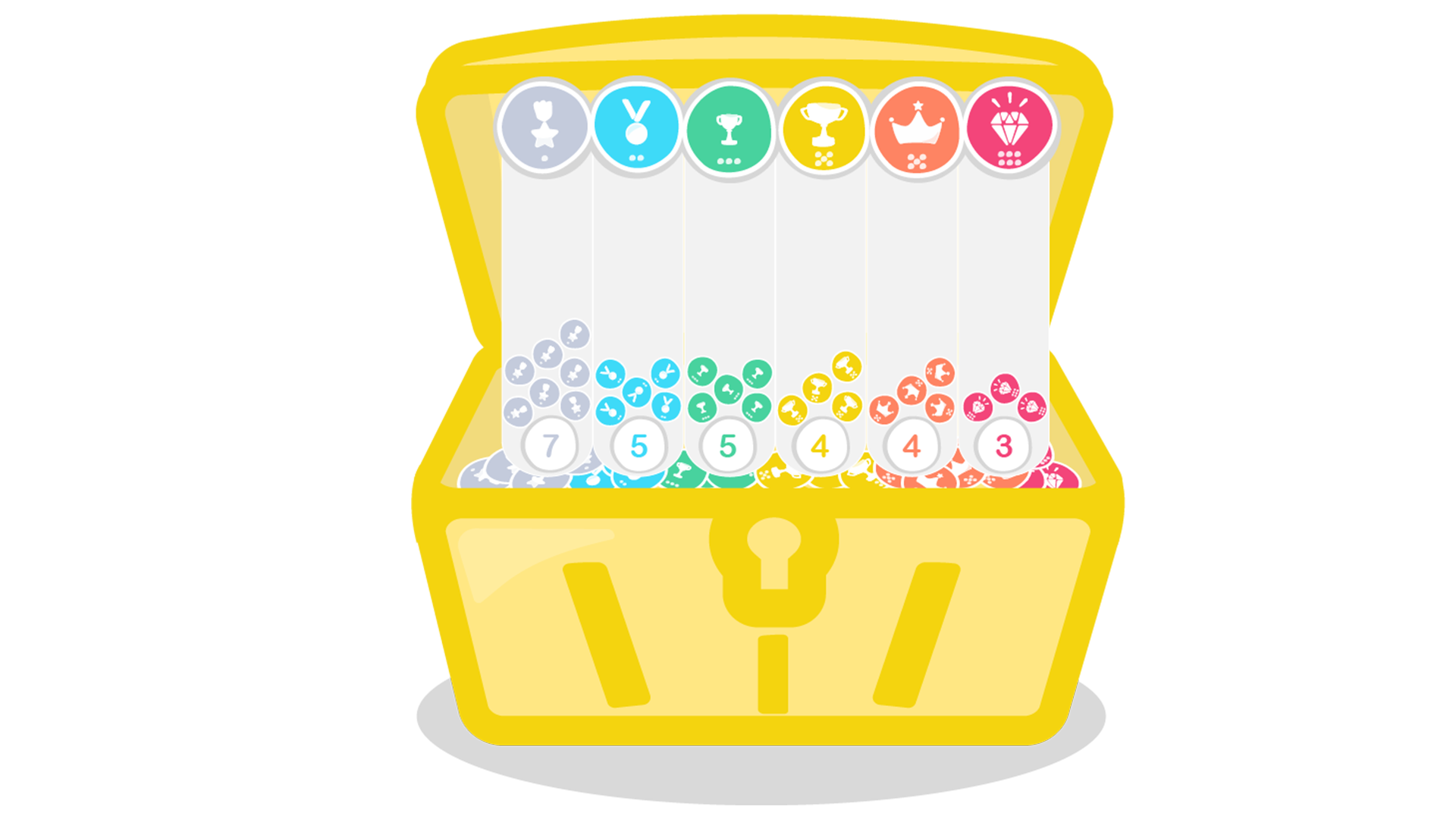 Safety
Kidiyo transforms your smart technology into a 100% kid-safe environment. Be in control of what your kid experiences on any mobile device. Once you activate the locking feature, your child will not be able to exit the application. Kidiyo protects them from accessing the internet or any unwanted content on your smart phone or tablet. Set our timer feature to limit the amount of hours your kid can play each day. User privacy is one of our greatest concerns. Your data and your child are shielded at all times. Within the application there will never be any advertising, hidden costs or microtransactions.

Safety is our promise to you.
Connecting
Life is all about connecting-
with each other and the world around us.

From the moment your kid is beginning to reach out, Kidiyo is ready to take their hand and help them put the right foot forward. In the digital environment of today, Kidiyo transforms technology into a positive influence in your child's life. Through our social and educational entertainment kids learn how to interact. Kidiyo also encourages kids to connect with parents and inspires them to explore the world outside the App. You and your kid will go on real world adventures!

Understand your kid's journey of development with Kidiyo. We want you to be the best parent you can be.